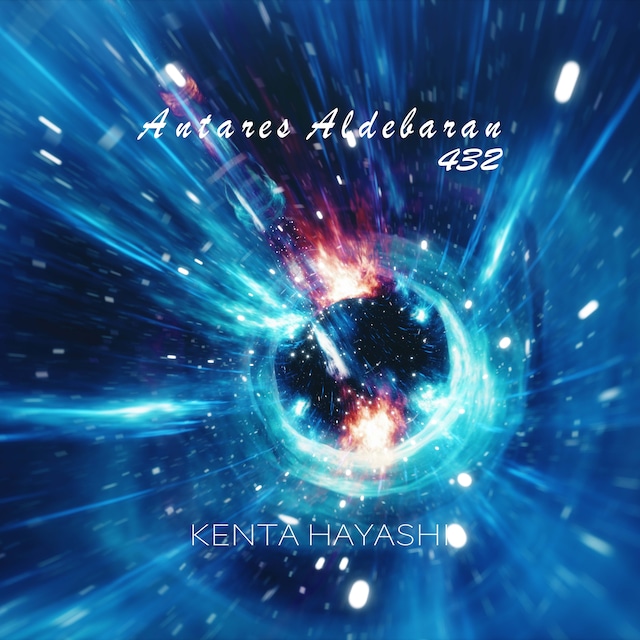 新曲!✨Antares Aldebaran 432高音質WAV音源♪
高音質WAVファイルのダウンロードリンクをお送り致します^^

432Hz タキオンミュージック惑星シリーズ♪
Antares Aldebaran 432が2021年12月30日一粒万倍日にリリースされました✨

この曲はタキオンミュージシャンKENTA HAYASHIによりタキオン化されたエレキギターで完全即興でレコーディングされたものです。
アンタレスとアルデバランの愛と光の高次元エネルギーが曲という形で、
KENTA HAYASHIにより具現化されました。

アンタレス、アルデバランのエネルギーはあなたの振動数を上げ、個人レベルから魂レベルへと引き上げ、過去性と今世のトラウマを癒し、二元性から一元性への変容を助けてくれます✨

I will send you a link to download the high quality WAV file of the song.
-432Hz Tachyon Music Planet Series-
Antares Aldebaran 432 was released on Dec 30, 2021.

This song was recorded with the tachyonized guitar by Tachyon musician KENTA HAYASHI.
The frequency of Antares & Aldebaran are captured.
-Live Improvisation Recording - .

The energy of Antares and Aldebaran's support raises your frequency, raises you from the individual level to the soul level, heals the trauma of the past and this life, and helps transform from duality to Oneness.


Art Work by Charu (Kawakita Film)
Film by Kaori Hayashi

Victory of the Light!
Add to Like via app
Shipping method / fee

Payment method